Overview
DHL is a global logistics company who hosts an employee experience programme which sees over 1,600 employees from the Americas come together in Orlando, Florida for a football and cheerleading event like no other. The app was the primary way of communicating with all attendees and supplying key information throughout this four day event. The app consisted of a live event feed where users could upload and post content. A live scores page, agenda, mascot poll & map. The goal was for attendees to use the app for information regarding the event and view live scores as they were announced.
Managing and supporting 1,600 people isn't easy. The DHL app was designed to alleviate simple enquiries and help attendees access key information easily and upgrade their paper booklets which they'd previously used to support this information.
I was one of a three person team who worked directly on this app. I helped to compile content which would sit across the platform.
This app was designed and created within three months.
Problem
DHL wanted to reduce their paper trail and inform their attendees of schedule changes immediately. They also wanted to collate and view attendees responses to gage reactions and for attendees to be able to have their say during on site competitions. It was also important that the app had a live scoring feature as this informed teams where next to travel to within the event.
---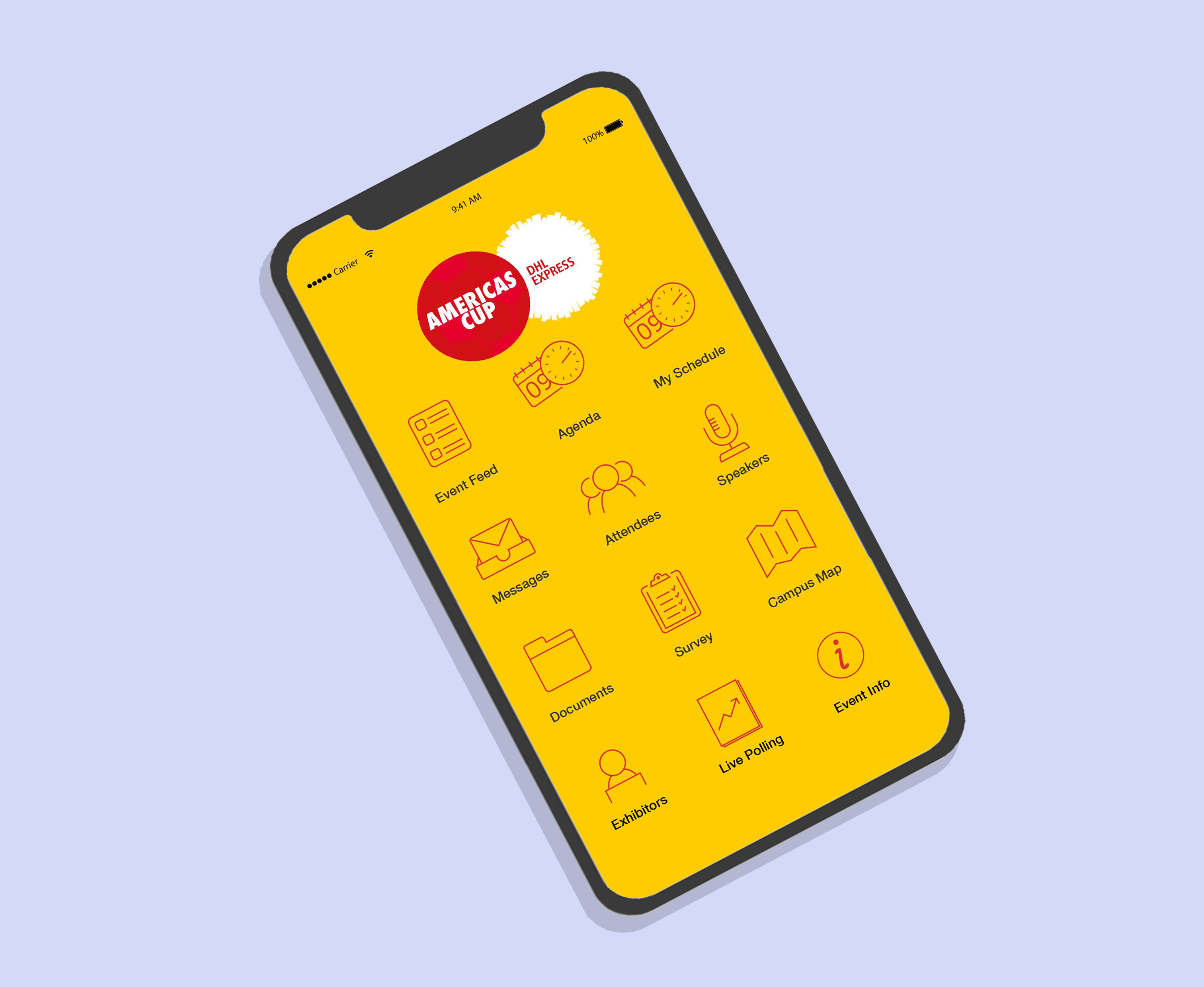 How it was solved
We updated the event handbook to an event app which allowed attendees to register and import their personal agendas. We created a live feed which attendees could upload images and post to which captured moments which would of otherwise gone unseen. Competitions were held on the app via a polling system to allow attendees to vote for their favourite mascot easily. The app also boasted a live scores page which updated attendees on the scores immediately after each session. This made the running of the event a lot smoother and provided attendees with all the important information in one place so they could just enjoy the event.